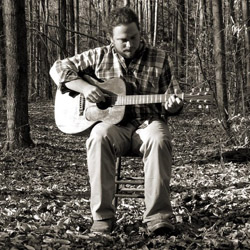 Sunday May 28th, 2017 – Zack DuPont Unplugged
Still nailing down your plans for Memorial Day Weekend? Let us help you out. Folk musician Zack DuPont will be playing two sets (2PM and 4PM), solo and unplugged in our vineyard courtyard. Come enjoy your favorite wine, bring a picnic, and listen to the warm tones of Zack DuPont! See bio below for more information on Zack. This event is free and not ticketed.
*Seating is first come, first serve. We suggest bringing lawn chairs.
—
Zack DuPont is a Burlington, VT based songwriter, guitarist and producer. 14 years of steady work in the music world has taken him all over America playing in support of nationally touring acts like Taj Mahal, Sturgill Simpson, Jerry Douglas and Grace Potter to name a few. Poetic lyrical imagery, finger style guitar work and a comforting stage presence creates a working landscape in which DuPont dwells. The sound is a fresh blend of contemporary and traditional folk music.
"Simply put, DuPont is an elite guitarist. Here and throughout the album, his attention to dynamic subtlety — in addition to immaculate technical polish and engaging melody lines is remarkable."
"Similarly, DuPont's vocal performance is intimate, nuanced and affecting. He appears to take as much care with his hushed delivery as he does with his impressively understated guitar work."
"Each of his talents works fully in concert with the others. Imagine M. Ward collaborating with Iron and Wine. The word you're looking for is "sublime.""
-Dan Bolles, Seven Days VT