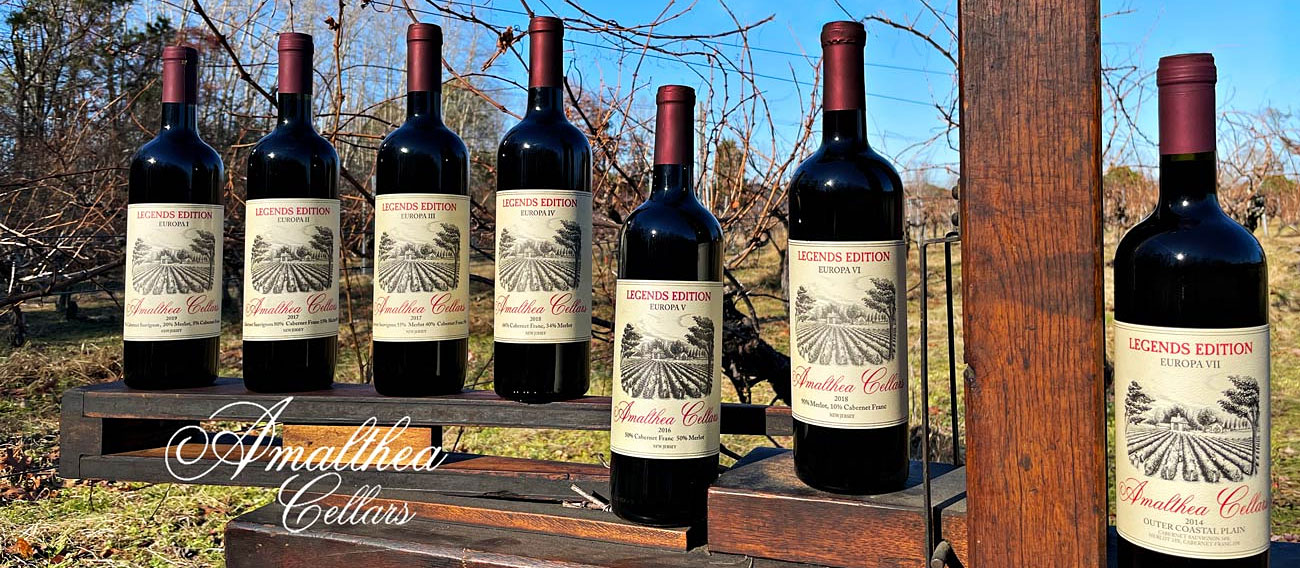 Our Wines — Amalthea Cellars
All Amalthea wines are completely guaranteed if they should happen to not meet your expectations. We at Amalthea count on our customers' honest feedback, and wish to know whenever a customer is not 100% satisfied.
We strive to balance all of our hand crafted wines with traditional methods: First we find the finest fruit available in the southern New Jesrey Outer Coastal Plain region AVA. Then we combine these grapes with new barrels for chocolate, coffee, vanilla, cinnamon, and many other rich intense flavors that come from the timeless art of cooperage. Finally after the significant aging in barrerels the fruit and chary oak mix to create an elixir that is then blended into balance with another great vinifera chosen by the winemaker to compliment the vintage. It is this process that assures a handcrafted vintage year after year.
Dry Reds: Cabernet Franc, Cabernet Sauvignon, Merlot, Syrah
Dry Whites: Chardonnay, Viognier, Pinot Grigio, Traminette, Sauvignon Blanc
Off-Dry's: Callisto Series, Metis, Villard Blanc, Solera
Legends: Europa I – VII
Dream Barrel: 2005 Syrah, 2005 Zinfandel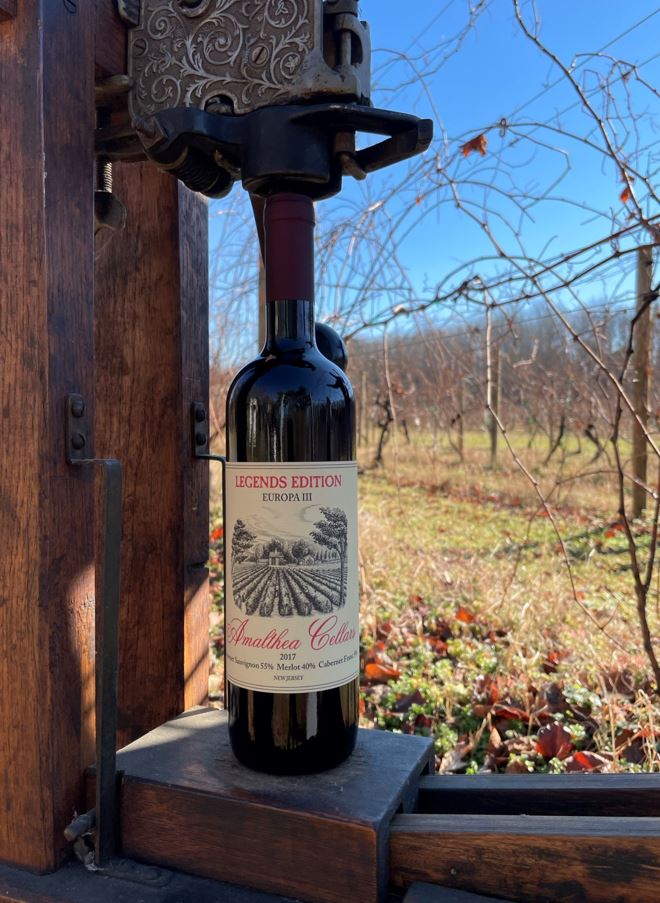 Featured Articles & Reviews
"Out of more than 8,400 reviews, 97 points was the highest score BTI awarded of which only nine wines received the score. Amalthea Cellars 2015 Legend's Edition Europa I, a Bordeaux-style blend from New Jersey, was one of those wines."
– BTI 2018