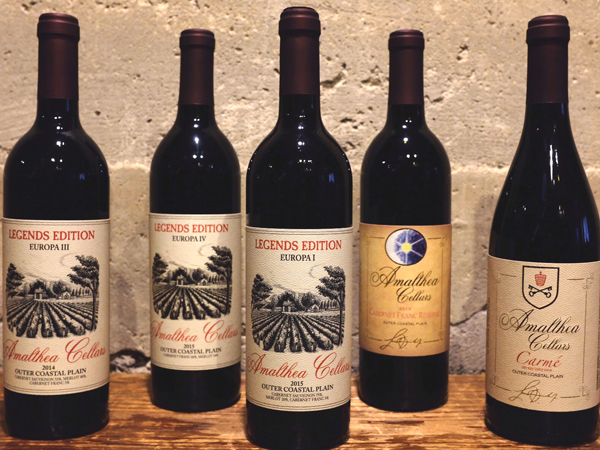 "Out of more than 8,400 reviews, 97 points was the highest score BTI awarded of which only nine wines received the score. Amalthea Cellars 2015 Legend's Edition Europa I, a Bordeaux-style blend from New Jersey, was one of those wines."
– BTI 2018
 Upcoming Events

March 2nd, 2019 – "Somm" Enchanted Evening – $90/ticket – SOLD OUT
Our Tasting Experience
Our tastings transport you to a boutique chateau in southern France or to a hillside in Tuscany. You'll be led by a professional taster through our premium dry-white, dry-red, and semi-dry wines while simultaneously moving from our 100 year old horse carriage room, to our crushing room, and down into our candlelit barrel cellar.
Click Here For Pricing & Group Reservation Details >>>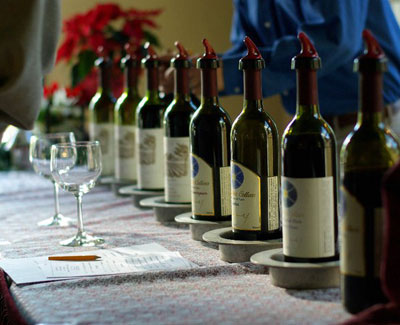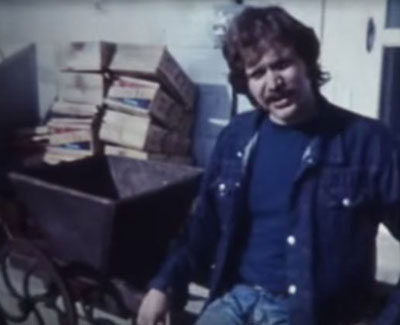 Cantina Mas: How It All Began
Have you heard of our fresh draft wine program? Our Cantina Mas is a fresh draft dry red wine, blended seasonally (4 blends per year) and served fresh, straight from the barrel.  Many of our customers say it's the best $7 bottle they've ever had!
Click the link below to watch vintage film showing how it all began. 
Our Wines – Winemaker's Promise Of Excellence
All Amalthea wines are completely guaranteed if they should happen to not meet your expectations. We at Amalthea count on our customers' honest feedback, and wish to know whenever a customer is not 100% satisfied.
We strive to balance all of our hand crafted wines with traditional methods: First we find the finest fruit available in the southern New Jesrey Outer Coastal Plain region AVA. Then we combine these grapes with new barrels for chocolate, coffee, vanilla, cinnamon, and many other rich intense flavors that come from the timeless art of cooperage. Finally after the significant aging in barrerels the fruit and chary oak mix to create an elixir that is then blended into balance with another great vinifera chosen by the winemaker to compliment the vintage. It is this process that assures a handcrafted vintage year after year.
Dry Reds: Cabernet Franc, Cabernet Sauvignon, Merlot, Syrah
Dry Whites: Chardonnay, Viognier, Pinot Grigio, Traminette, Sauvignon Blanc
Off-Dry's: Callisto Series, Metis, Villard Blanc, Solera
Legends: Europa I – VII
Dream Barrel: 2005 Syrah, 2005 Zinfandel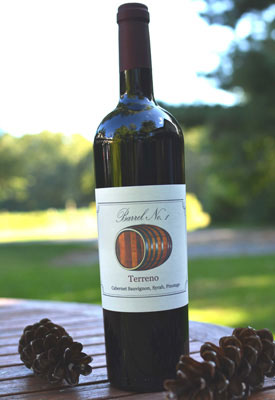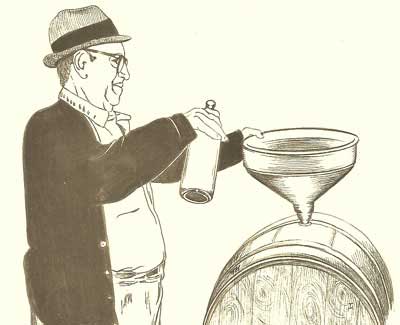 A Brief History…
In 1976, the first vineyards were planted at Amalthea Cellars. Founder Louis Caracciolo's infactuation with winemaking began as a young boy making wine in the cellar of his Italian immigrant grandfather. Emilio brough the art from "The Old Country" at the age of thirteen to the southern New Jersey town of Blue Anchor at the turn of the century. Being Exposed to the charm of winemaking at an early age ignited a passion that continues to this day at Amalthea Cellars. Caracciolo often says of his philosophical grandfather, "I came on the scene with an unlit torch and my grandfather passed the flame."

Our Philosophy – "Wine As Art"
Our founder did experimentations in the great winemaking district in Bordeaux, France which verified that his hands off "Art" approach to wine was consistent with the practices from the great regions of the world. He therefore uses French and or California-style techniques, depending on what he believes suits the vintage of a particular year. In the Bordeaux style you will find meritages which are blends of usually up to three grapes (Cabernet Sauvignon, Merlot, Cabernet Franc). His single grape style, made popular by Napa Valley features reserve editions of 100% Cabernet Sauvignon, Cabernet Franc, Merlot, or Chardonnay.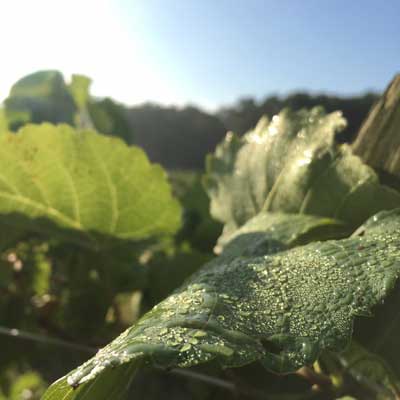 Contact Us
Store & Tasting Room Open Tuesday – Sunday 11AM-5PM
(856)768-8585
Email Us: amaltheacellars@gmail.com
209 Vineyard Rd
Atco, NJ 08004
To find accommodation in Atco, check HotelsCombined.