Amalthea Cellars VIP Club*
$25.00
*VIP Club membership is for in-store purchases only.
Flat Fee, Includes Up To Four Members
Club Discounts – We've never offered a program of this caliber before. Your membership will provide you and three others of your choosing with a substantial discount on purchases of less than a half case (one to five bottles) as well as an extended discount on half and full cases! An additional perk is the ability to COMBINE these discounts with your monthly "member only" (see details below) bottle deals, resulting in amazing savings! *excludes Cantina Mas and futures purchases
Included Discounts…
20% off Full Cases
15% off Half Cases
10% off Up To 5 Bottles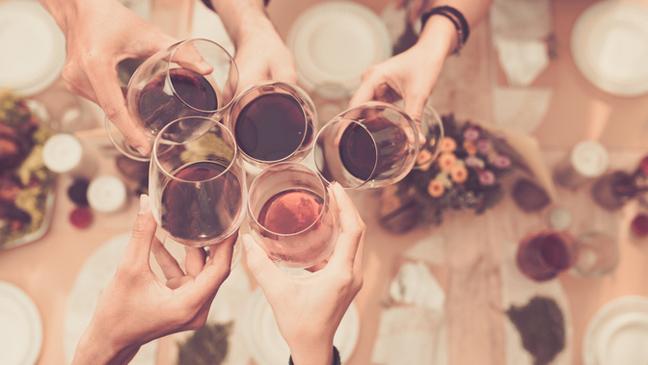 Monthly Member Only Bottle Deals
– Members will receive exclusive deals on current releases each month. Remember, the club discounts (listed above) may be combined with these bottle deals!
48 Hour Advance Event Pre-Sale Access and 20% Off Tickets – It's no secret that Amalthea events sell out quickly. Your VIP membership entitles you and your three chosen members to 48 hours of pre-sale access to all ticketed events before tickets are made available to the general public. Along with your pre-sale access, you will also receive a 20% off discount code to use when purchasing your tickets.
Exclusive VIP Only Barrel Tastings w/ The Winemaker – Remember your first experience at Amalthea? The charming ambiance, the aromas of sweet oak on your nose and the flavors of world class wines on your palate? Back in those days, the winemaker was your host and it was a hoot (those of you who have spent an evening here with us know what we're talking about)! VIP members will gain access to member only "pop-up" style events throughout the year.
Flash Library Wine Offerings – Our winemaker is sitting on some fabulous wines in his personal library. Imagine having the chance to buy a 2002 Europa II or a 2005 Chardonnay Reserve! Offers will be sent through our VIP Email list. *Very limited quantities, first come first serve *Because of the rarity of these wines, member discounts do not apply.
Directions For Adding Your Three Additional Members
Upon purchasing your membership you can either visit our store or email the full names and email addresses of your three additional VIP Club Members to amaltheacellars@gmail.com.