A Brief History…
"I came on the scene with an unlit torch and my grandfather passed the flame."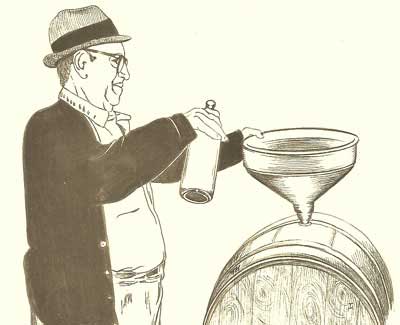 In 1976, the first vineyards were planted at Amalthea Cellars.
Founder Louis Caracciolo's infatuation with winemaking began as a young boy making wine in the cellar of his Italian immigrant grandfather. Emilio brought the art from "The Old Country" at the age of thirteen to the southern New Jersey town of Blue Anchor at the turn of the century.
Being exposed to the charm of winemaking at an early age ignited a passion that continues to this day at Amalthea Cellars. Caracciolo often says of his philosophical grandfather, "I came on the scene with an unlit torch and my grandfather passed the flame."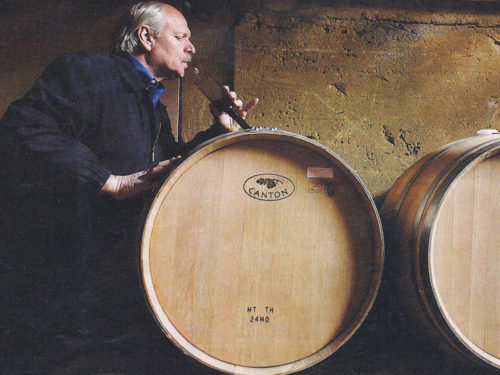 While attending Pratt Institute in Brooklyn, New York for his degree in Food Science and Technology, far from Emilio's "Old World techniques", Louis began to work on his style in small batches of wine in his dormitory room! He used his never ending respect for archaic winemaking techniques to study modern enology still unaware that Amalthea lied in his future.
In 1972, Louis  bought the farm where Amalthea is located and the rest as they say is history.


Thirty years ago, the conversation was that even if the east coast could grow the classic wine grapes of Europe (Cabernet Sauvignon, Merlot, Chardonnay, etc.) there were no decent winemakers to translate such grapes into fine wines. It was against this background conversation that the young food scientist created the winery as an "experimental station". The two underlying parallel commitments that have never changed are: Which great wine grapes flourish naturally in the southern New Jersey climate and soil? and Which style and technique of making and blending the wines will best showcase such grapes?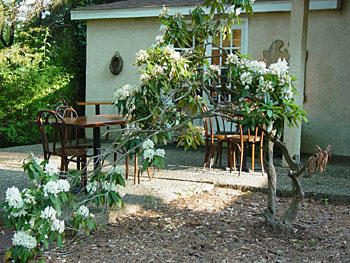 Our Philosophy – "Wine As Art"
Our founder did experimentations in the great winemaking district in Bordeaux, France which verified that his hands off "Art" approach to wine was consistent with the practices from the great regions of the world. He therefore uses French and or California-style techniques, depending on what he believes suits the vintage of a particular year.
In the Bordeaux style you will find meritages which are blends of usually up to three grapes (Cabernet Sauvignon, Merlot, Cabernet Franc). His single grape style, made popular by Napa Valley features reserve editions of 100% Cabernet Sauvignon, Cabernet Franc, Merlot, or Chardonnay.
Vintage Footage of Amalthea's Owner and Winemaker…
Cantina Mas is our fresh draft program that promises a new table wine blend of the finest quality, every season. View the video to learn more about the inspiration behind it.
Come visit our tasting room and store to sample this seasons release!