Cantina Mas —
How it all began…
Have you heard of our fresh draft wine program?
Our Cantina Mas is a fresh draft dry red wine, blended seasonally (4 blends per year) and served fresh, straight from the barrel. Many of our customers say it's the best $7 bottle they've ever had!
Click the button below to watch vintage film showing how it all began.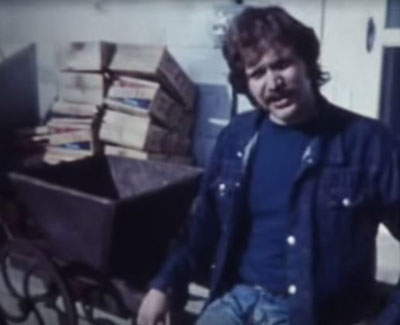 Cantina Mas Care Instructions
Keeping Your Wine Fresh
Air is the enemy of your fresh draft wine. Too much air and it will begin to alter the wines flavor and allow it to stale. If by chance you let air into the tote immediately turn the tote upright, open the valve, and gently push all of the air out until the wine has once again reached the spigot. See photos. Then close the valve and continue to enjoy your Cantina Mas.
Pouring The Last Third Of The Tote
Some of you have reported trouble pouring the last third of the tote without air being pulled into the bag. To resolve this, simply pick up the bag by firmly pinching the back and allowing gravity to force the wine out of the spigot. This will allow you to easily pour out the remaining wine without air pulling into the tote.
It's important to note that once you're down to the last quarter of the bag, there is little one can do to avoid air degradation and the remaining wine should be enjoyed within the next 24-48 hrs
Bottling Your Last Two Bottles (Optional)
Many people will bottle the last third (two bottles) to help preserve freshness. To do this, keep empty bottles and two recycled corks. Simply fill the bottle as close as you can to the top of the bottle while still being able to drive the cork in. See photo. This will minimize air and allow you to preserve the remaining wine for several weeks.
Washing And Drying Your Tote
Once you've enjoyed your Cantina Mas and emptied the tote it's important to promptly rinse it out with fresh, warm water and not let the tote lay dirty for long. Do not use soap as it will haunt your future refills! Simply rinse your tote with fresh warm water until you no longer smell wine in the container. Then shake as much water out of the tote as possible before laying upside down to dry.